TELL NO LIES Now Available for Pre-Order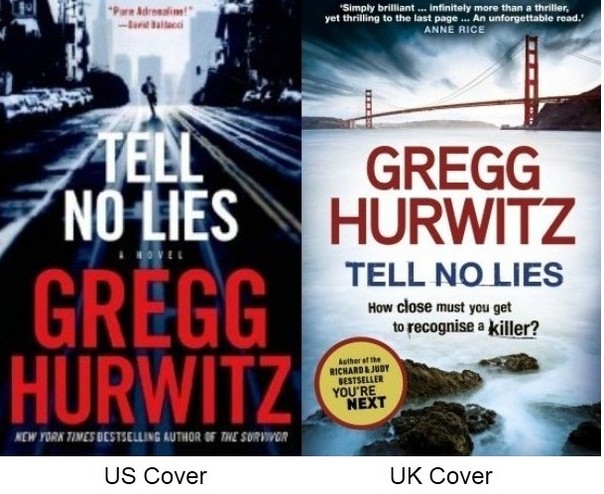 There are only a few more months until TELL NO LIES hits bookshelves. If you are eager to get this thriller in your hands, you should reserve your copy now, then you can sit back and relax.
AMAZON – B&N – INDIEBOUND – APPLE – BAM!
Sharing a room with violent offenders is an occupational hazard for probation counselor Daniel Brasher. One night he finds an envelope – one intended for someone else – that was placed in his office mailbox by accident. Inside is an unsigned piece of paper, a handwritten note that says "admit what you've done or you will bleed for it." The deadline in the note has already passed and when Daniel looks into it, he finds that the person to whom the envelope was addressed was brutally murdered. But that's just the beginning. As the warnings increase, Daniel finds he must outwit a relentless killer who now has him and his family in his sights. 
Thank you to all the readers and the International Thriller Writers who shortlisted THE SURVIVOR for the big "Thriller of the Year" award. It's quite an honor, as the book joins the 3rd best-of list for 2012.
Upcoming Book Tour
July 10th – 13th: Gijon Spain Book Festival – Featured Author
July 18th – 20th: Harrogate, United Kingdom – Harrogate Crime Festival – Featured Author
August 16th – 17th: Scottsdale, AZ – Desert Sleuths Conference – Featured Speaker
August 20th, 7:00 pm: Houston, TX –  Murder by the Book – Book Launch
August 22nd, 7:00 pm: Brentwood, CA – Diesel – LA Book Launch Party
August 26th, 6:30 pm: Chicago, IL – Tuscan Market Book Club – Featured Author 
August 28th, 7:00 pm: Strongsville, OH –  Cuyahoga Public Library – Meet the Author
September 11th, 7:00 pm: Berkeley, CA – Janet Rudolph's Literary Salon – Featured Author
More tour dates to come, so keep checking back!
If Gregg's not coming to your city this year, you're able to order signed copies through any of the independent bookstores he's visiting. If you contact them prior to his signing date, he'll be happy to personalize your copy!

Want Gregg to speak at your bookstore, library, or charity event? Feel free to contact his publicist and she'll try to accommodate: Dana Kaye, dana@kayepublicity.com.
Comics and Movies

For fellow comic book geeks, the work continues on BATMAN: The Dark Knight with a Mad Hatter arc. DC Comics recently ran a story on Gregg's villains and the reasons that we enjoy reading about the bad guys. 
Principal photography has ended for CAREFUL WHAT YOU WISH FOR, a sexy thriller movie Gregg was brought on board for as a writer. Director Elizabeth Allen and the talented cast are doing an amazing job bringing this story to life. More details here.
---